Stump Grinding Pembroke
Stump grinding is one of the common services that we offer to our clients. This is part of the tree removal service, but we also offer it as a service on its own. When you walk around Pembroke, you will notice that there some yards that have tree stumps.
Even if one has a very beautiful lawn, as long as there are stumps, they take away the beauty. We have the perfect solution to help you reclaim your landscape. We have powerful grinders, which we will use to handle all stumps.
Is Stump Removal Necessary?
For most people, they do not feel the need to bother with the stumps. In fact, there are tons of tree service companies that will tell you to leave the stumps to rot naturally. While this is true, what you may not know is that the stumps will take years to rot, depending on the type of tree and other factors. Stumps are hazardous and dangerous to have on your property and this is why we would want to help you with the process. This is one of the ways through which you can improve the value of your property.
One of the reasons that force people, to let the stumps be, is because removing them is a daunting task. This is why we chose to come up with a simpler, yet effective method of getting rid of the stumps. As the tree stump rots, it will bring pests and diseases in the garden and this affects the other trees. Stumps are also dangerous in the sense that they can easily cause you or your loved ones to trip and be injured. In addition, mowing your lawn is a tall order, when stumps are in the picture.
You should not give tree stumps a chance to remain on your property. Call us and we will be able to remove them through grinding. We have skilled experts who will analyze the stumps and pick the right grinders that will be used to complete the task with ease and the utmost safety.
Stump Removal Experts
The manual process of digging out the tree stump and the roots is tiring and destructive. This poses a great risk to your landscape and the person involved in the removal. With our stump grinders, this work is quite easy and all safety measures are put in place. We will ensure that all your underground utilities are not affected. Once we have ground the stump, the hole will be filled with soil and the wood chips can be used as mulch. When we are through with the process, we will clean up the site and make it beautiful.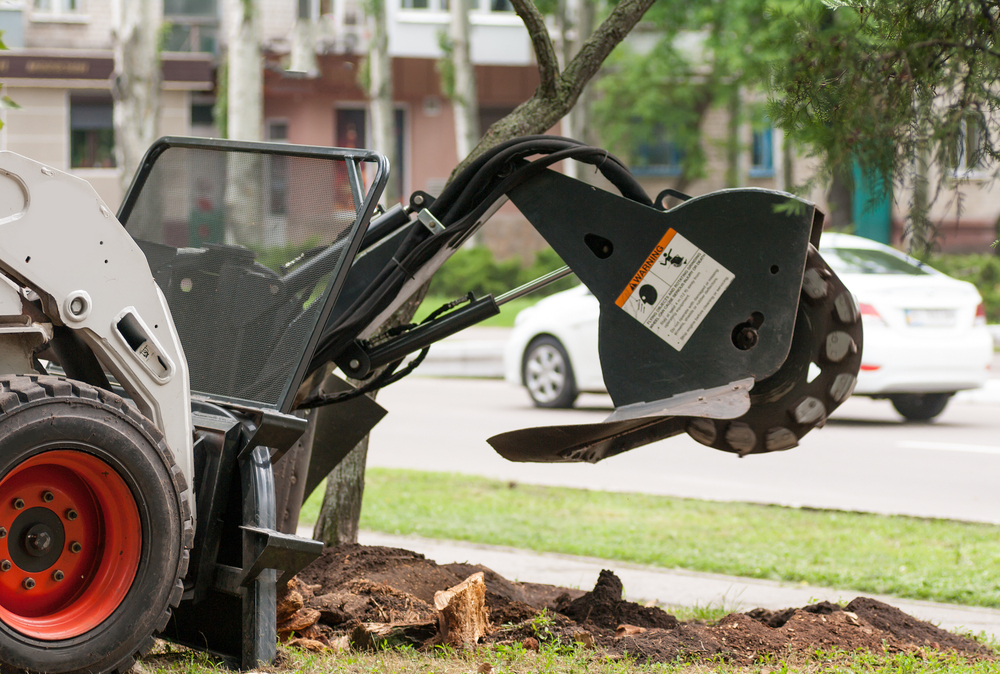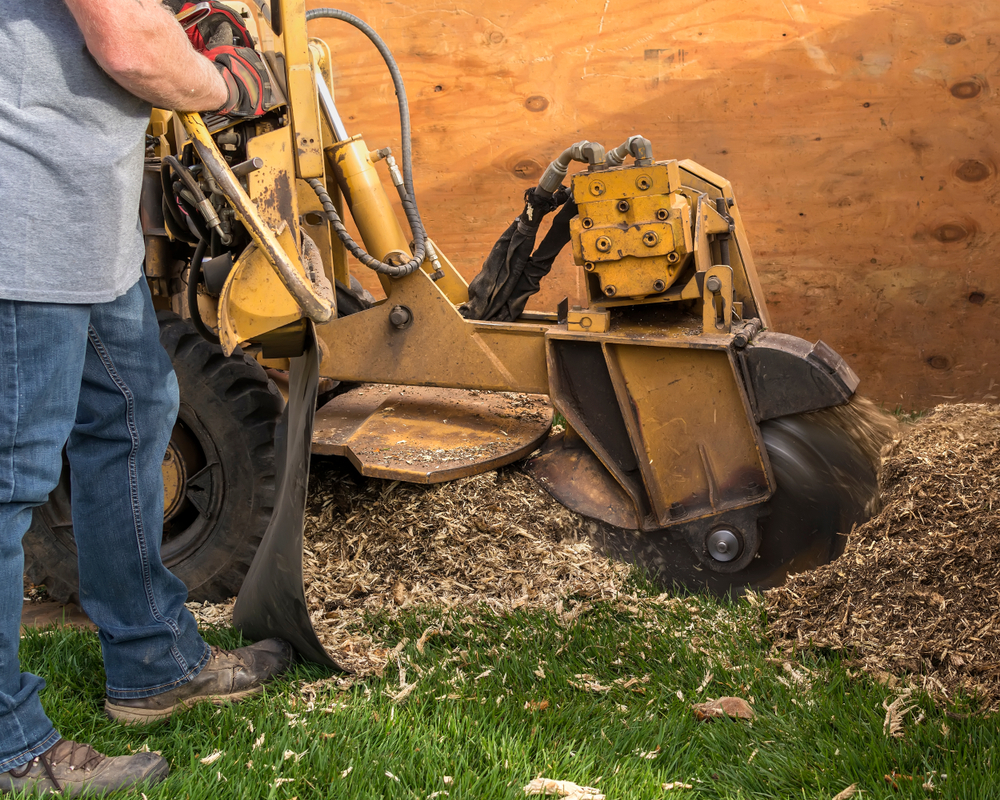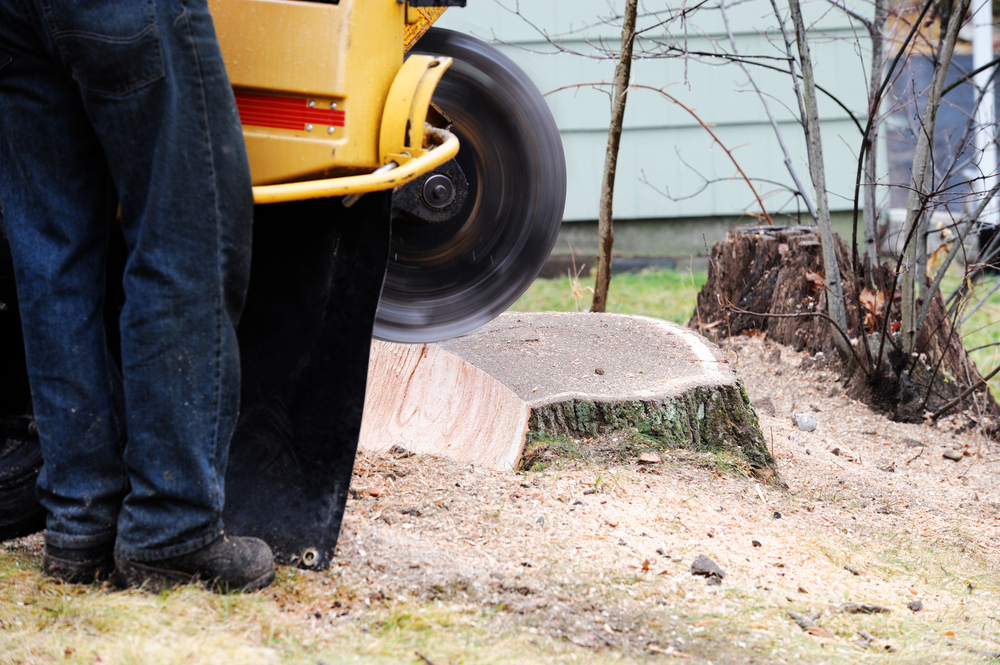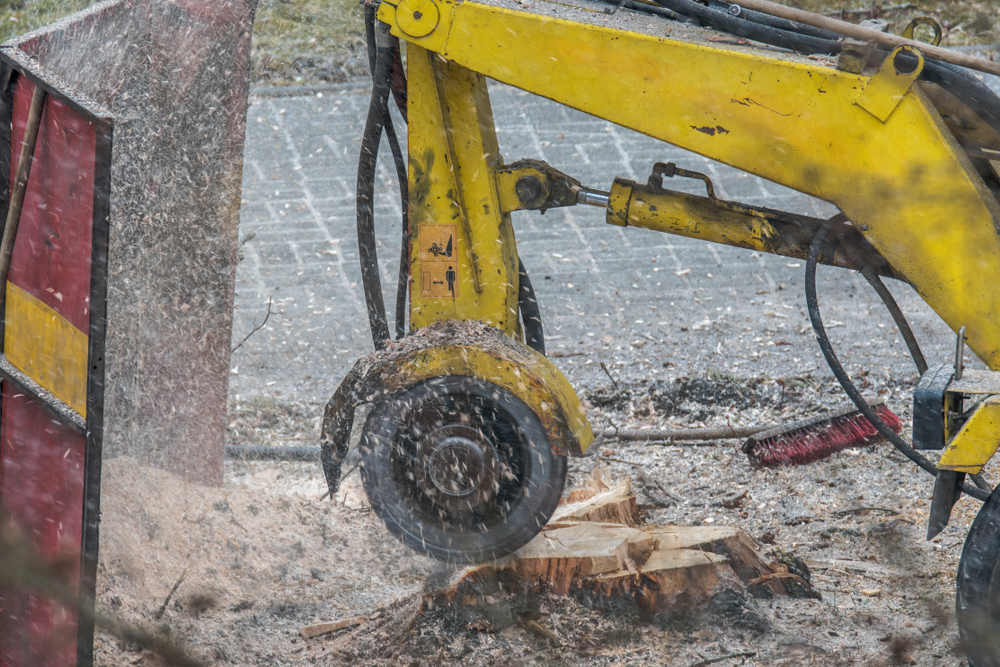 Call Us
With our experience and skilled crews, we will eliminate all tree stumps within a few hours. We have the best and most advanced equipment to make our work easier. We will be able to remove the stump safely and at a reasonable price. Call us today and kiss those ugly tree stumps goodbye!